Why did they call it the Barkey school?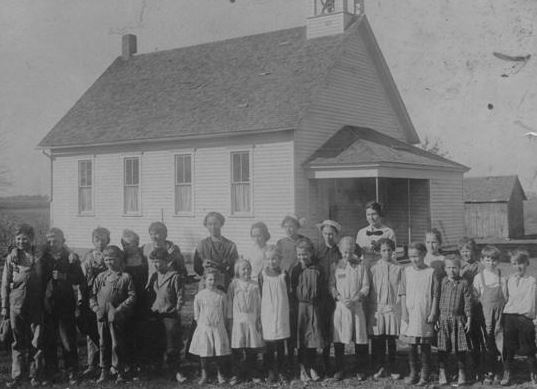 Cline Zieglar Barkey (1911-2006) told about beginning school at the "Barkey School" in Nebraska before his parents, Frank and Belle Barkey moved to a new farm location in northeast Colorado near Haxtun in 1917.
It always seemed curious that a school would be named for one family. Among old family photos a school year "Souvenir" from the 1897-1898 answered the question. Among the students listed were eight Barkeys. They included Cline's father Frank, his uncles Edd, Clith, Roy and Vet and aunt Dot (Merle) and Cline's second cousins Lester and Lulu.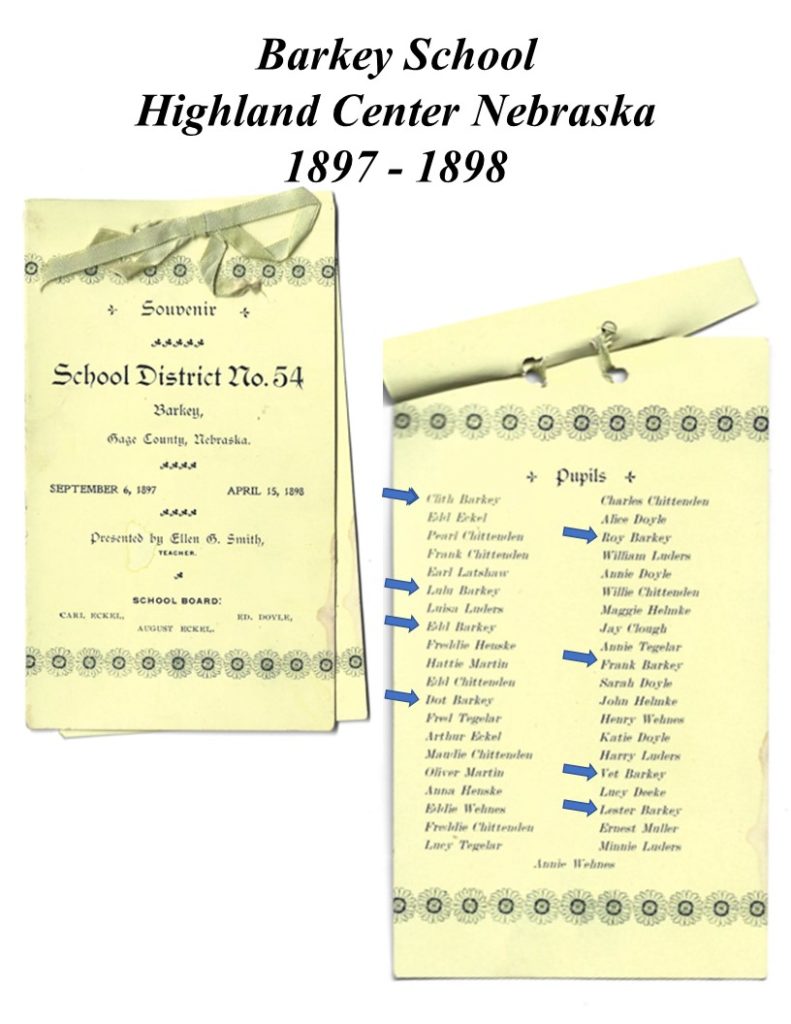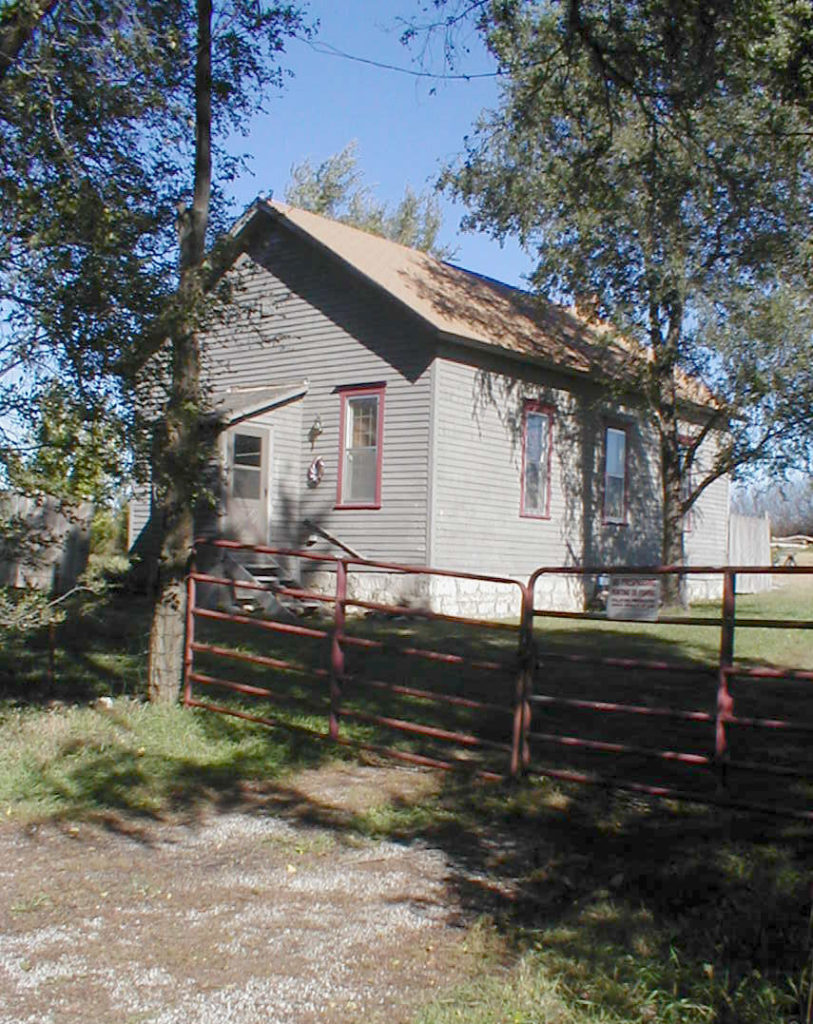 The Barkey School Building is now a home.
Highland Center Nebraska