Kennesaw Mountain is one of the most tranquil and beautiful places in Georgia. But June 27th it became a raging hell of exploding artillery shells, smoke, and dead and injured solders and horses.     In terms of casualties, the Union Army lost about 3,000 to 1,000 confederates.     Despite the losses at Kennesaw Mountain, Sherman's troupes were still able to work their way toward Atlanta by flanking the Confederates.
Zeigler survived this harrowing day.   It's not hard to picture him handling horses with a heavy artillery piece, trudging through the strange south country, caring for his horses, moving equipment into position, taking cover, not sure about the next meal or the next day, sleeping on the ground and hearing the cries for help from the wounded during the night.  
Zeigler mustered out of the Union Army in July 15, 1865…. Thankfully to become our ancestor…..father of Frank Barkey … grandfather of Cline Barkey … We can take pride of his service and the union of American States that he helped to preserve. 
Here is a letter he wrote home to his sister Judith soon after the Kennesaw Mounting Battle: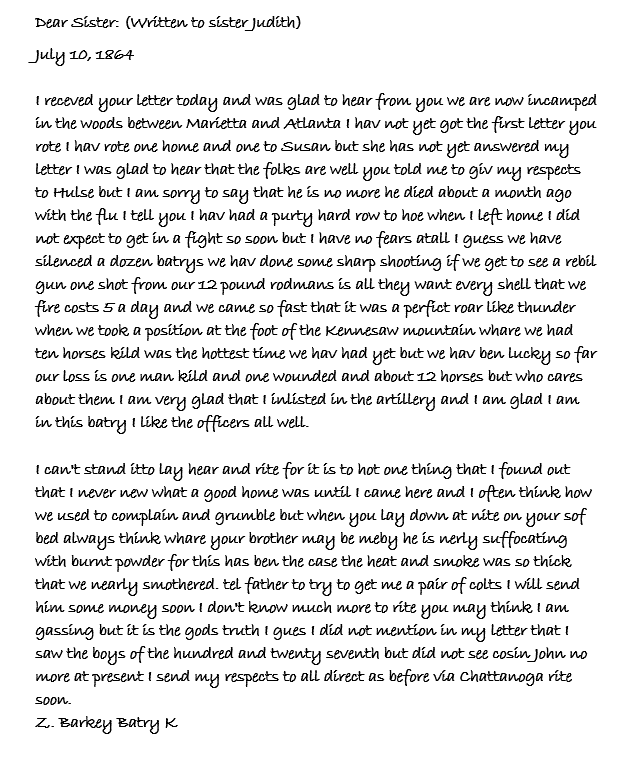 For more information about Zeigler Barkey and his Civil War Service, click on this link: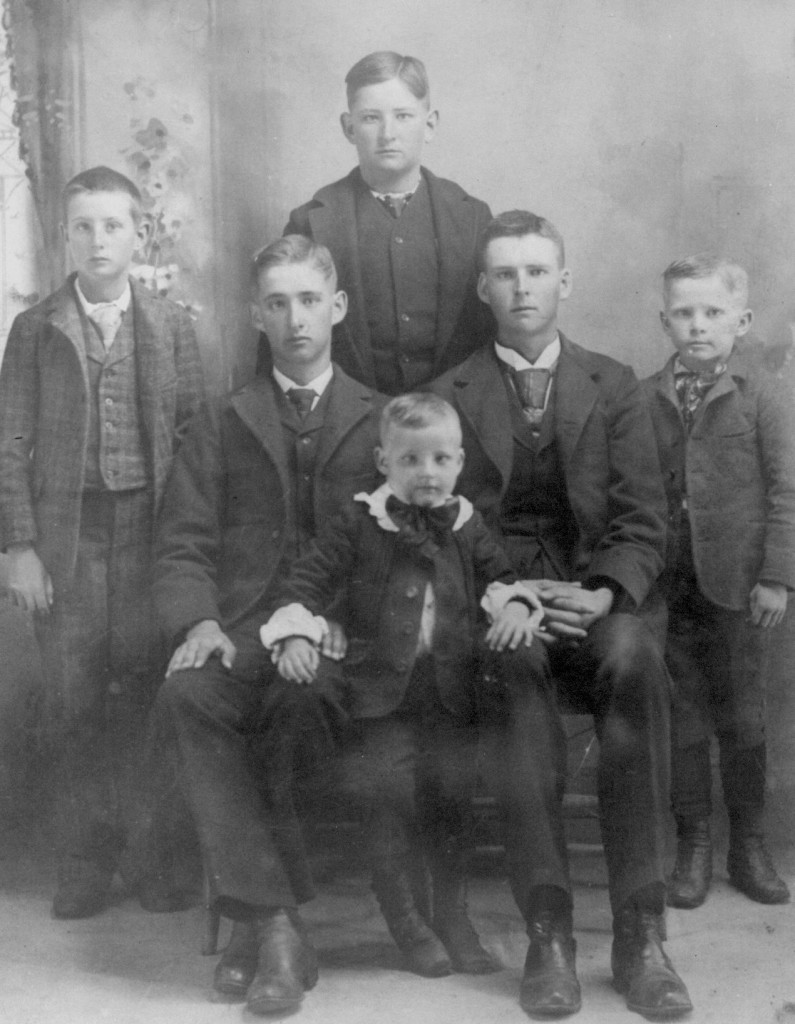 Here are Zeigler's Boys including Frank Barkey, far left. (c. 1890)
Zeigler died February 4, 1914 and is buried at the Highlands Cemetery, northwest of Courtland Nebraska.